Exhibit Hall closes today at 2 o'clock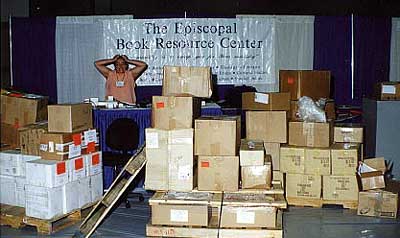 photo/DICK SNYDER

Africa Team ministries, Booth 145, announces a special sale of jewelry, crafts, nativities and scarves at a 25 percent discount. Proceeds will benefit orphans in Kenya, Tanzania, Uganda and the famine stricken areas of Western Kenya.

Visit the Cokesbury Bookstore Booth 150 to check out their end of Convention clearance sale! All books are 30 percent off.

Creating, Caring and Capable Boards, Reclaiming the Passion for Active Trusteeship, by Katherine Tyler Scott is available at the Jossey-Bass Publishing Booth 227.